The last Eurovac Solution you were browsing was
Notice: Undefined index: current_solution in /home/eurovac/public_html/wp-content/themes/eurovac/last-solution.php on line 2
Detail – Drops, Pipe & Fittings.
Eurovac Products
Detail – Drops, Pipe & Fittings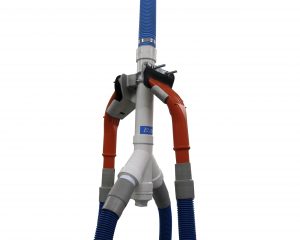 Detail Drops
Eurovac systems are designed for convenient use. Wherever possible we position hanging drops on each side of a vehicle location. For continuous run systems, we provide tool hangers for "duck foot" tools that shut off air flow when the tool is placed in the tool holder. Air hangers are available on drops for holding air guns used to remove dust from cracks and crannies in dashboards.
Eurovac systems are engineered to provide a constant air speed of 4,500 feet per minute. This is accomplished by using 2″ drops and 2-1/2″ pipe at the end of the pipe run, with 3″ to 6″ pipe at the pump (depending on the size of the system and the number of drops on the pipe run). Both PVC and metal pipe is available. When water is not a factor, we recommend metal pipe because of the longer radius bends, which maximize performance and minimize clogging.